Founder & Owner Nature Vue Skylights is Northeast Florida's oldest and best skylight company.  Here are some reasons for doing business with Nature Vue Skylights: We have owned Nature Vue Skylights and have been servicing the First Coast and … [Continue Reading]

GLASS SKYLIGHTS: Established in 1975, VELUX America is  a  branch of the VELUX Group that is the largest manufacturer of skylights in the US. VELUX has been providing daylight and fresh air to people worldwide for over 60 years. VELUX skylights … [Continue Reading]

Check out our gallery of skylights and sun tunnels for inspiration. Click on any photo for a larger version. … [Continue Reading]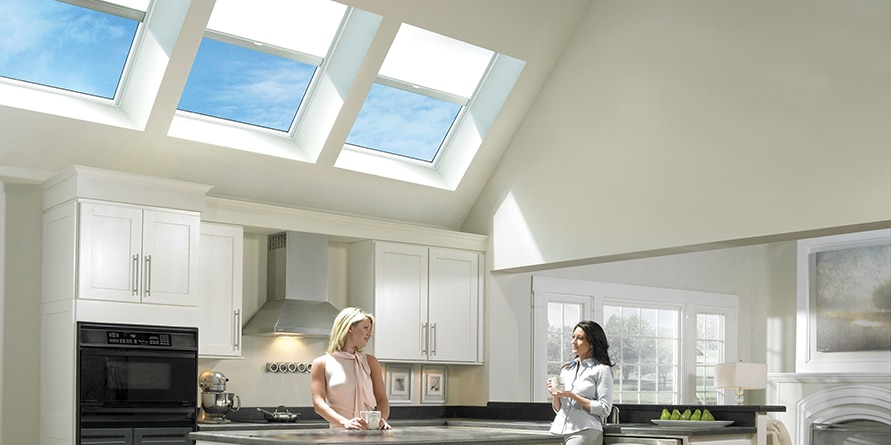 Northeast Florida's Only Daylit Showroom! Please come by our showroom and let us show you how natural light can make your home more beautiful, energy efficient, healthy and valuable with skylights! Velux Sun Tunnels provided and installed for as low as $615.00 each in 2 hours with NO MESS!
All types and sizes of skylights, solar attic fans and roof repairs
Bringing Natural Light To Life
Welcome to the Nature Vue Skylights website. We have been servicing Jacksonville FL and the surrounding areas since 1981 and are Northeast Floridas only Velux Five Star Dealer/Installer. This means new traditional skylight installations, tubular skylight installations, repair and replace all types of leaking skylights as well as solar attic fans and roof repairs. Nature Vue skylights is a Florida State Licensed Roofing Contractor (CCC058105). We use NO Subcontractors only our factory certified and licensed employees.
With a reputation for quality, service, selection and trouble-free installation, we have helped a wide range of clients bring the many benefits of natural light and fresh air into their home or business. Contact us today for a
FREE consult
.
Testimonials
"This was our second installation by your company and we are equally pleased with the results. The turn-a-round time from the contract to installation was great. The installation went smoothly and quickly. We love the natural light now illuminating our kitchen. It is such a pleasure dealing with professionals!"
[see all testimonials]