Natural light lifts spirits, makes spaces appear larger, and reveals our world in its true color. Beyond its aesthetic appeal, it also reduces eyestrain, increases our productivity, and lessens electrical demand.
Did you know?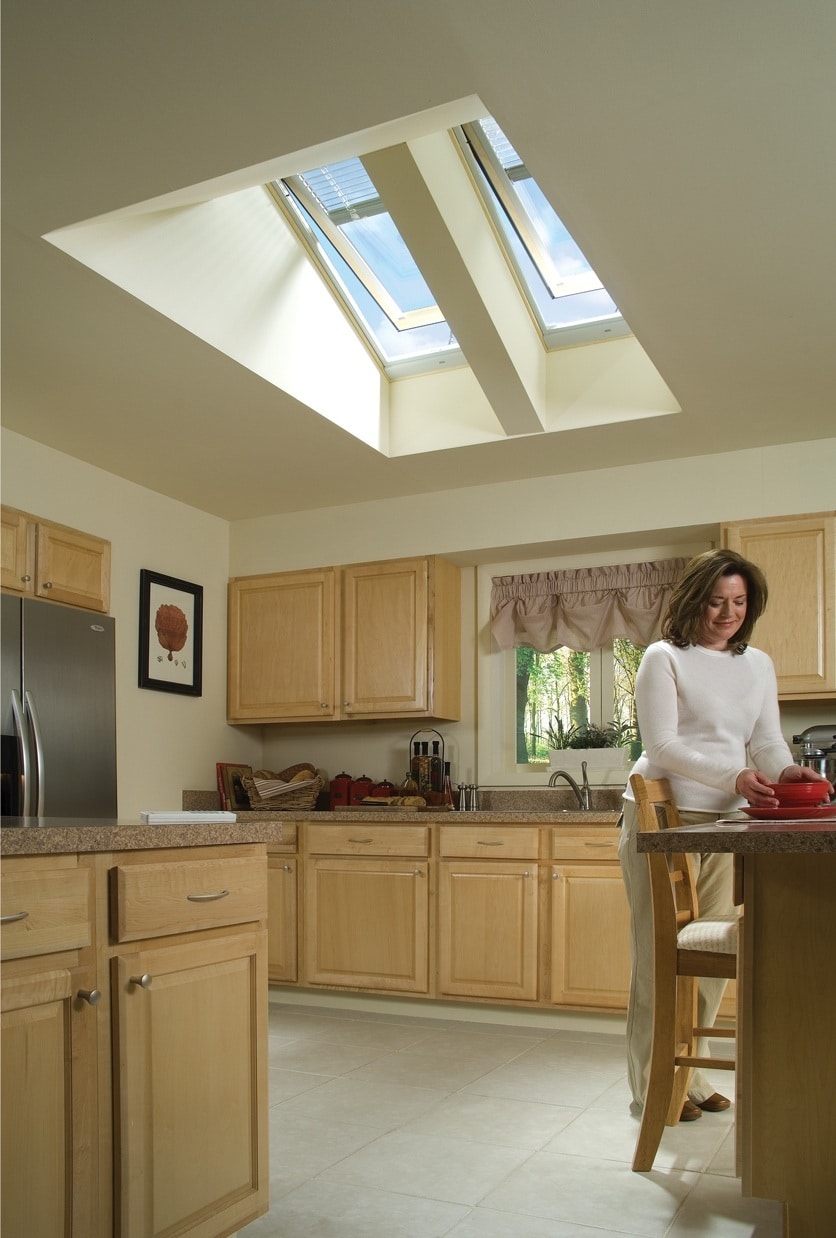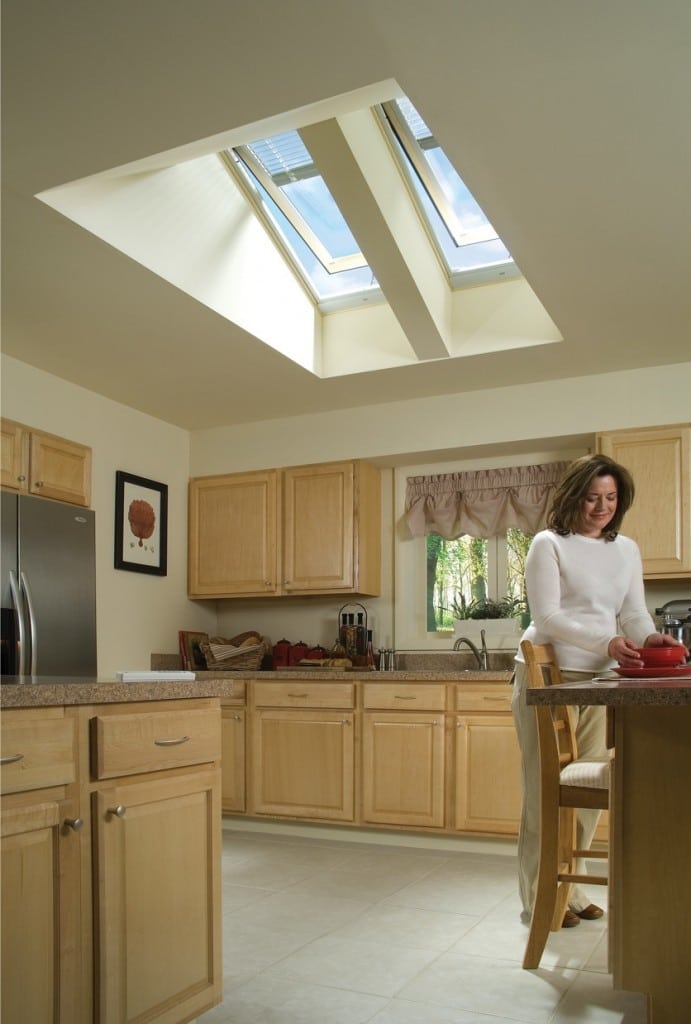 20% of our population suffer varying degrees of Seasonal Affective Disorder (SAD), a clinically diagnosed condition in which the lack of sunlight makes people feel ill. Natural light helps people to feel better but it can also aid the healing process. In hospitals, studies have proven that the recovery rate of patients is accelerated where levels of natural light are increased. Individuals with SAD may experience emotional depression, a drop in physical energy, an increased appetite, and an increased need for sleep. Lack of sufficient daylight is directly linked to SAD.
Are there older adults in your home? Researchers McFarland and Fisher report that to accommodate the adaptation of the aging eye, the amount of light required for visual acuity doubles for each 13 years after the age of 20. More natural light equals better sight.
Or, perhaps you have youngsters at home. Students perform significantly better in environments that are lit with natural rather than artificial light. A study directed by Heschong Mahone Group in California tracked test scores for 21,000 students in California, Colorado and Washington and found that learning rates were 26 percent higher in reading and 20 percent higher in math in rooms with the most natural light.
Also, skylights make your home more valuable. Light homes always sell faster and for more than dark homes.
Last but certainly not least, Energy Efficiency, all Velux skylights are Energy Star rated products. They save energy cost. Remember not all skylights are created equal. That is why we are here to help you get the best possible products for your needs.
Tax Credit:
On October 3, 2008, President George W. Bush signed into law the Emergency Stabilization Act followed by President Barack Obama signing into law the American Recovery and Reinvestment Act of 2009 (ARRA) on February 17, 2009.
The combined effect of these two laws provides a 30% tax credit on both the purchase and installation of qualifying products in renewable technologies such as solar electric property, residential solar water heating, qualified small wind energy and qualified geothermal heat pump energy, among others.
Under these laws VELUX Solar Powered Fresh Air Skylights, and other eligible VELUX Skylights with Go Solar, as well as VELUX residential rigid Sun Tunnel® with the solar night light, and  VELUX Solar Powered Blinds qualify under "Solar Electric Property" expenditures.
What do I need to do?
When the product is installed: Keep your receipts for total price paid (product and installation) for one of the qualifying VELUX products and attach them to a completed Federal Tax Credit – Manufacturers Certification Statement and keep for your records.
When it is tax time: Fill out IRS Tax form 5695 and submit it with your taxes. Enter this tax credit off of form 5695 on your 1040 form.
1. IRS Notice 2009-41 suggests the taxpayer is not required to attach this certification statement to their tax return. However, the taxpayer should retain this certification as part of their tax records.
2. As in all tax matters, the taxpayer is advised to consult their tax professional. VELUX America LLC assumes no liability regarding the homeowner's ability to obtain tax credits.